Mother's Day is May 8th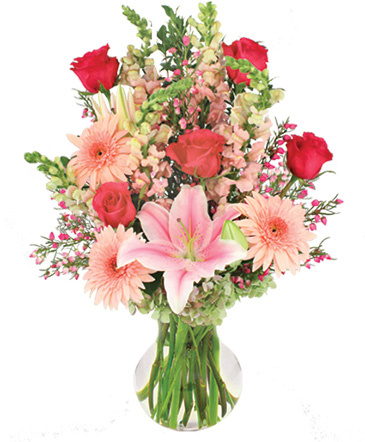 Show your unconditional love with this stunning bouquet! With pink lilies, hot pink roses, pink gerberas, and antique green hydrangea, Unconditionally is full of class, grace, and love. Send someone you love this special gift and make this their day even better.
Send mom your love this year through a beautiful bouquet of her favorite flowers. Mother's Day is your time to show mom just how much you appreciate her and everything she has done. Let AFFORDABLE FLORALS ONLINE help you say "Thinking of you, mom" and "I love you always" with flowers -- no matter if you live here in Bryan, or across the country. Simply click any of the beautiful Mother's Day flower arrangements above to order online!